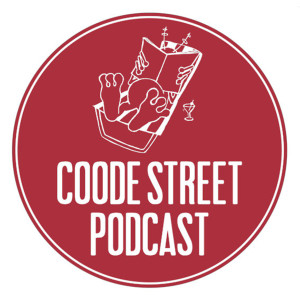 Wednesday Dec 21, 2016
The Best Science Fiction and Fantasy of the Year 11 - Toc Revealed
While it is possible that between now and the end of the month (when I deliver the final manuscript) that I may sneak one more story in, here is what should be the final table of contents for THE BEST SCIENCE FICTION AND FANTASY OF THE YEAR: VOLUME 11, due from Solaris Books in April (with a spiffy cover by Domenic Harman). Congrats to one an all. I only wish I could have snuck more in - there were some terrific novellas that deserved to make the cut. Next year!
"Two's Company", Joe Abercrombie (Sharp Ends)
"The Art of Space Travel", Nina Allan (Tor.com)
"Seasons of Glass and Iron", Amal El-Mohtar (The Starlit wood)
"Mika Model", Paolo Bacigalupi (Slate)
"A Salvaging of Ghosts", Aliette de Bodard (Beneath Ceaseless Skies, 01/03/16)
"Laws of Night and Silk", Seth Dickinson (Beneath Ceaseless Skies, 26 May 2016)
"Touring with the Alien", Carolyn Ives Gilman (Clarkesworld 115, 4/16)
"Red as Blood and White as Bone", Theodora Goss (Tor.com)
"Even the Crumbs Were Delicious", Daryl Gregory (The Starlit Wood)
"Number Nine Moon", Alex Irvine (F&SF, 1/16)
"Red Dirt Witch", N.K. Jemisin (Fantasy/PoC Destroy Fantasy)
"Whisper Road (Murder Ballad No. 9)", Caitlín R. Kiernan (Sirenia Digest 125, 7/16)
"Successor, Usurper, Replacement", Alice Sola Kim (Buzzfeed, 10/26/16)
"You Make Pattaya", Rich Larson (Interzone 247)
"Foxfire Foxfire", Yoon Ha Lee (Beneath Ceaseless Skies, March 2016)
"Seven Birthdays", Ken Liu (Bridging Infinity)
"The Visitor from Taured", Ian R. MacLeod (Asimov's, 9/16)
"Elves of Antarctica", Paul McAuley (Drowned Worlds)
"Things with Beards", Sam J Miller (Clarkesworld 117, 6/16)
"Spinning Silver", Naomi Novik (The Starlit Wood)
"Those Shadows Laugh", Geoff Ryman (F&SF, 9-10/16)
"The Great Detective", Delia Sherman (Tor.com)
"Terminal", Lavie Tidhar (Tor.com, 04/16)
"The Future is Blue", Catherynne M Valente (Drowned Worlds)
"Everyone from Themis Sends Letters Home", Genevieve Valentine (Clarkesworld)
"You'll Surely Drown Here If You Stay ", Alyssa Wong (Uncanny 10, 5-6/16)
"Fable", Charles Yu (The New Yorker, 5/30/16)
"The Witch of Orion Waste and the Boy Knight", E Lily Yu (Uncanny 12)
 Now off to write the introduction to the book and assemble the Recommended Reading for the back of the book!
Comments (0)
To leave or reply to comments, please download free Podbean or